Aldie, Middleburg, and Upperville
June 17 to 21, 1863
After Chancellorsville, Lee planned an invasion of the north. While massing at Culpeper, Union cavalry struck at Brandy Station and showed that they were now a formidable fighting force. As Lee moved into the Shenandoah Valley, he retained two cavalry brigades himself and ordered the remaining brigades under Stuart to screen his advance. Stuart ordered Munford's brigade to cover the gap in the Bull Run Mountains at Aldie, Chambliss's brigade further south at Thoroughfare Gap, and Robertson's brigade at Rectortown in reserve. Hooker sent his Union cavalry under Pleasonton to find Lee's position and intentions.
---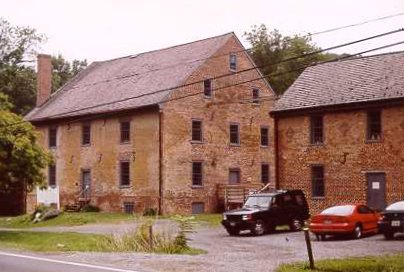 Aldie Mill
On the afternoon of June 17th, the lead brigade of Union cavalry, under Judson Kilpatrick pushed back Confederate pickets and passed west through the town of Aldie on the Little River Turnpike. Kilpatrick deployed a four gun horse artillery battery under Cpt. Randol on a hill north of the road. Just beyond town and forking off to the northwest was the Snickersville Turnpike. Munford would have to defend both roads.
---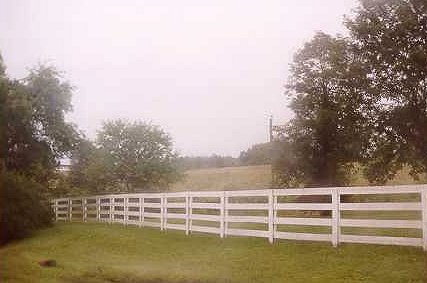 Aldie - Boston Ridge
Company I of the 5th Va. Cavalry, about 50 men under Cpt. Reuben Boston, was posted on this ridge as dismounted sharpshooters. The horses were kept in a ditch on the far side of the hill. A Union squadron under Maj. McIrvin of the 2nd NY Cavalry charged the hill, advancing over the Confederates, scattering their horses and continued up the next hill. Many of the Federals dismounted and used their carbines. The Confederates regrouped on this next hill at the Adams farm. The 2nd NY and 6th Ohio Cavalries attacked the Confederates on three sides and completely overwhelmed them, forcing them to surrender, the first of Stuart's units to do so.
---

Aldie - Breathed's Battery
About 600 yards behind Boston Ridge, the 1st and 5th Va. Cavalry and Breathed's horse artillery were posted to support Boston's dismounted company. This was probably too far to adequately support Boston, and the 5th Va. Cavalry had been sent north to join the desperate fight along the Snickersville Pike.
---
Back to Civil War Virtual Battlefield Tours