Greenwich Part 2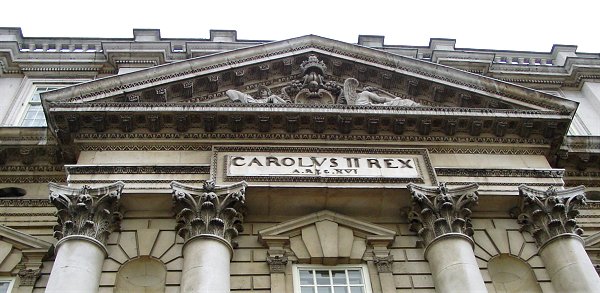 Pediment of Charles II Wing
The west wing of the hospital is named after party boy King Charles II, founder of the Chelsea Royal Hospital.
---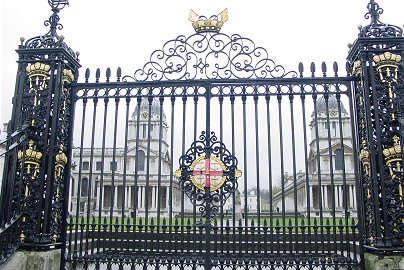 Gate
---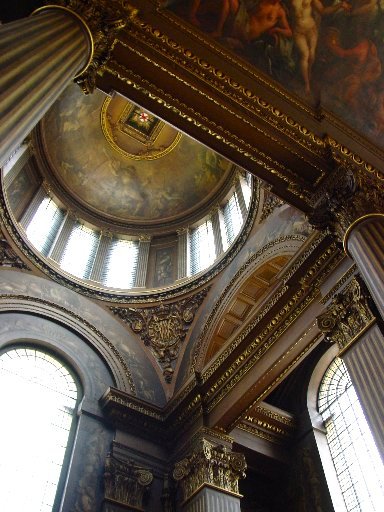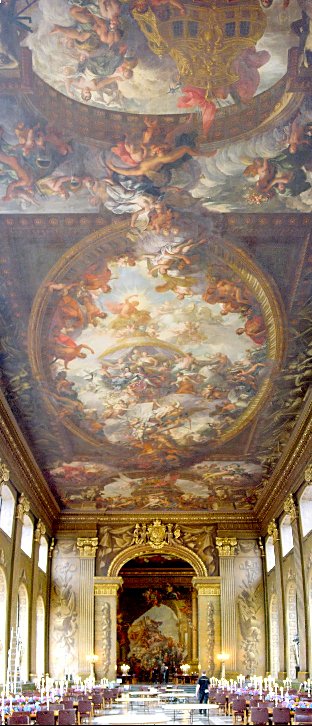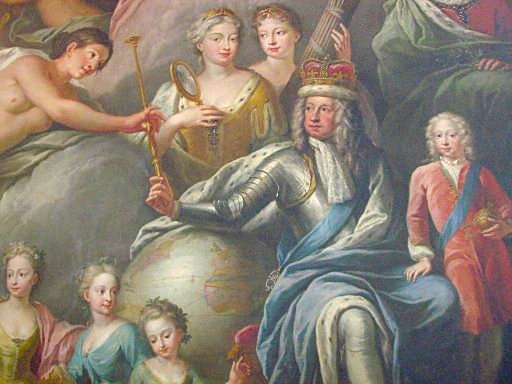 Painted Hall
While I was walking along the building I looked into an open door and saw a large elaborate room used for dining. It was the Painted Hall. The large picture doesn't have the resolution to show it, but the ceiling shows William and Mary giving peace and liberty to Europe. (Nice of them, don't you think?) You can see on the bottom St Paul's cathedral and George I's family. The hall was first used as a dining room for the pensioners, and later to display naval art. The University of Greenwich now uses the hall and most of the rest of the old hospital buildings.
---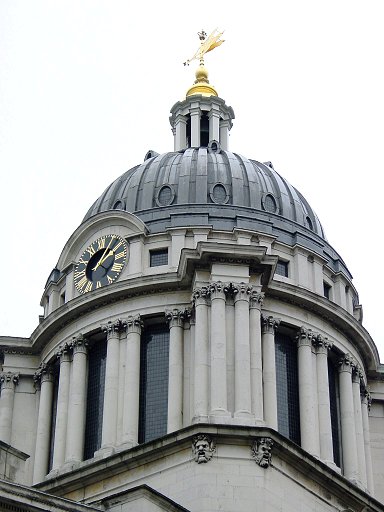 Chapel and Chapel Dome
This is the dome which was involved in a January 1779 fire.
---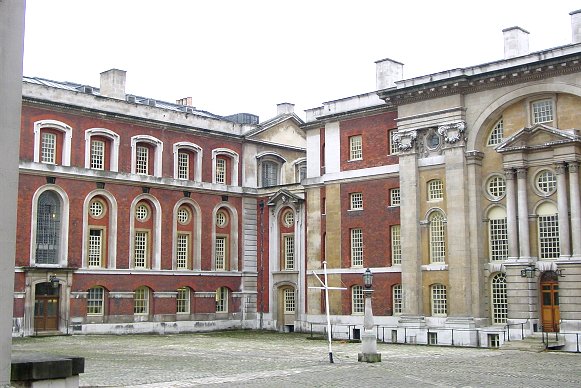 Courtyard
No skimping even on a courtyard! This looks a lot like Hampton Court.
---