Aerial Photo Sign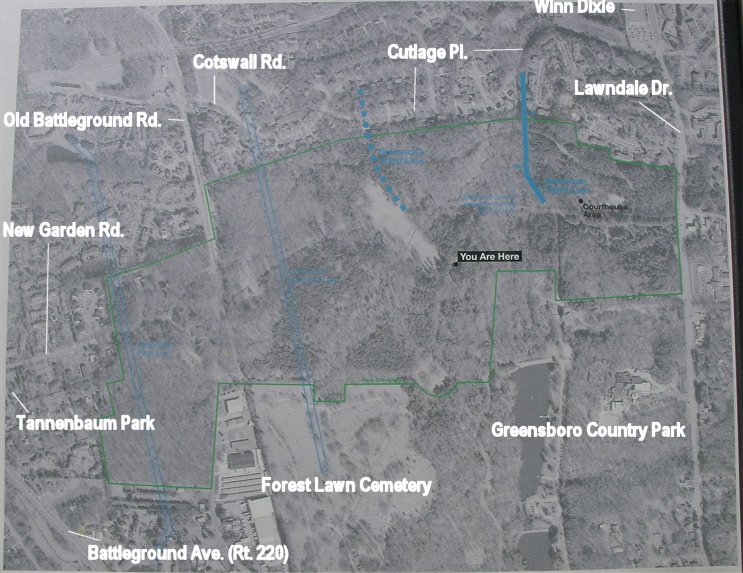 Don't be confused by the "You Are Here" dot. In all likelihood, you are miles away. This is a park service sign which accompanies the sign concerning the new interpretation near the Peter Francisco monument. You can compare it to the topo map and the new NPS map at the Guilford Battleground Company site.
Sadly, the aerial photo shows just how much of the battlefield has been lost to development. Both flanks of the first and second lines and the right of the third line have been lost to development. The land where the British deployed and attacked the first line is almost entirely lost with the exception of Tannenbaum Park and a strip of land purchased by the Guilford Battlefield Company.
---
Click here for a detail of third line area. The dotted line around the new third line is the path of Washington. The "You Are Here" area is the site of the British artillery.
---