The Paoli "Massacre"
September 20-21, 1777
Map Page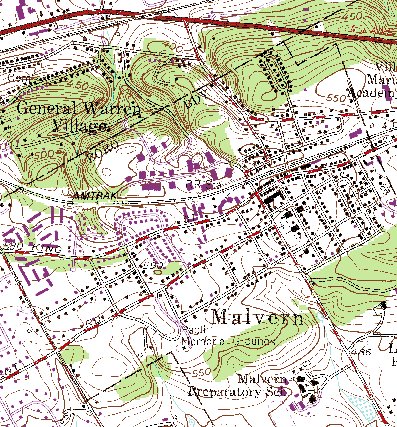 Modern Topographic Map
If you can find the railroad on the northern end of the map, the Warren Tavern is the single black box to the south of the tracks. Wayne's encampment was where you see the word "Malvern". "Paoli Memorial Grounds" is the site of the burial mound.
---
British Approach and American Pickets - North is to the left. These three maps are on display at the battlefield.

Note that north is to the right.

Wayne's Encampment - North is to the left.
Back to Revolutionary War Virtual Battlefield Tours