1547 Diorama
As you can see, the Tower was cluttered by 1547. The Tower no longer directly bordered the river but was separated by a wharf on reclaimed land covered by a number of buildings. Buildings also ring the inner and outer walls, and another outwork holding the king's menagerie of animals had been built in the 1480s beyond the southwestern entrance. By this point gunpowder artillery had been invented, making the Tower and all other medieval castles obsolete and also leading to a more powerful and centralized government. The Tower's use as a prison and scene of torture helped the king gain more power. Its purpose as a palace and royal refuge was predictably declining, and Henry VIII even constructed palaces at Greenwich and Hampton Court completely lacking fortification. But the Tower continued in its purpose of dominating the city and its citizens and kept its functions as a prison, arms manufactory and storage, and as a records office among others.
---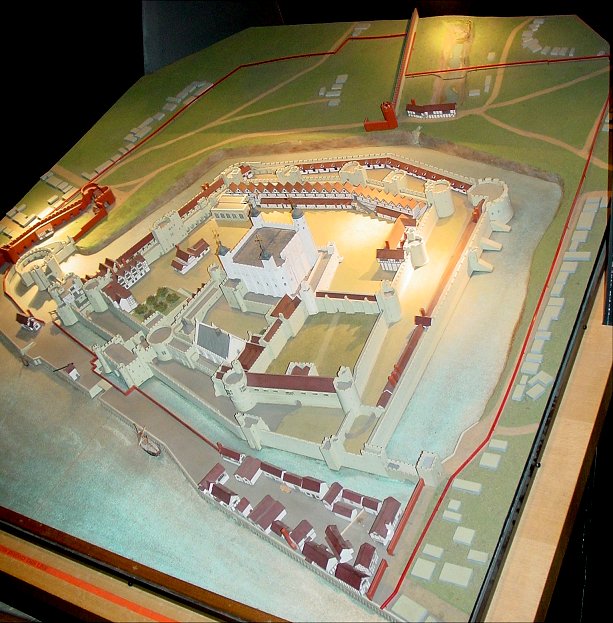 ---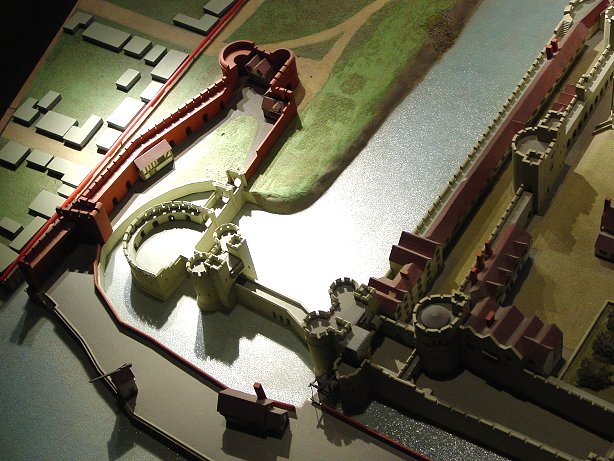 Southwestern Entrance
---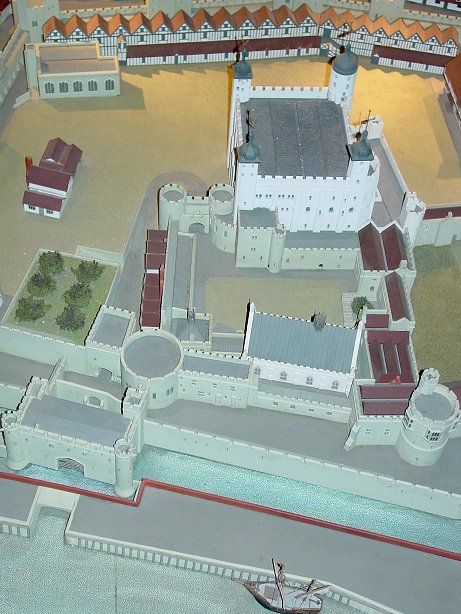 The Great Hall, the white building just north of the inner wall, was still in existence, but it was declining and would be roofless within a half century. Just south of, and adjacent to, the White Tower, Henry VIII built a jewel house, which along with several other buildings of the era are no longer in existence. Many of the buildings were destroyed in the late 1600s and replaced by Ordnance buildings which in turn were destroyed in the late 1800s.
---
Return to Tower of London Index