Philadelphia Sites Part 2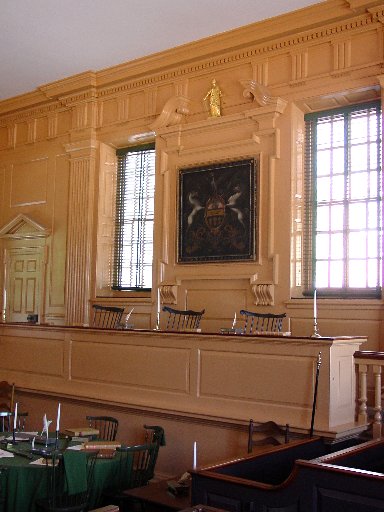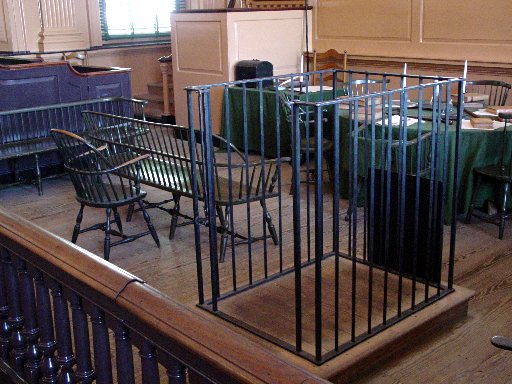 Independence Hall - Courtroom Area
The rail on the left is the bar, as in "passing the bar", and the defendant could feel a little caged in.
---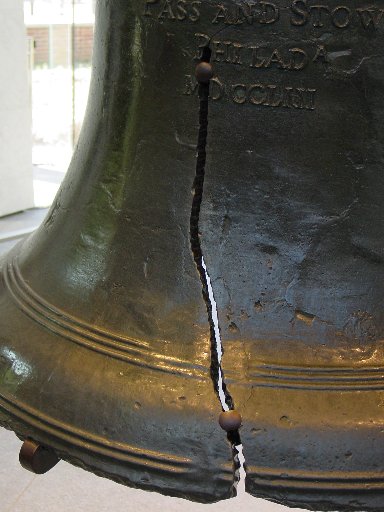 Liberty Bell
What is now the world's most famous bell was saved during the British occupation and cracked in the first half of the nineteenth century.
Appropriately enough, a statue of George Washington is prominent at Independence Hall. Although he served only a relatively brief time in the Continental Congress, his service as commander in chief and presiding over the Constitutional Convention make him the single most important Founding Father.
---