Philadelphia Sites Part 3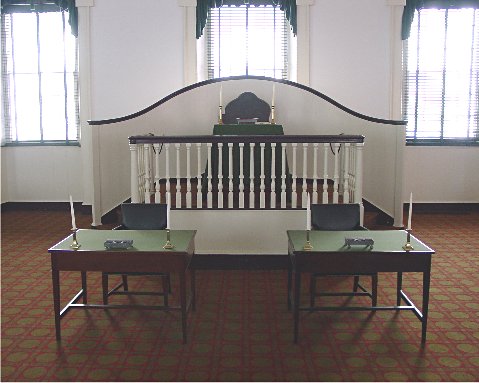 Congress Hall
Built 1787-89 as the county courthouse, it was used for a much greater purpose. Congress met here from 1790 to 1800, with the House of Representatives meeting here on the lower floor, and the Senate above. Presidents Washington (2nd term) and Adams were inaugurated here. Although the first capital under the Constitution was New York City, plans were made for a permanent capital along the banks of the Potomac, and from 1790 to 1800, the capital was once again Philadelphia.
---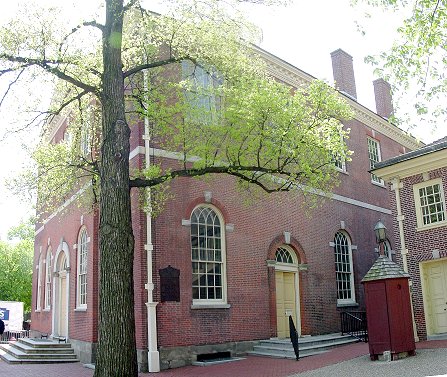 Old City Hall

Old City Hall - Interior
The Supreme Court met here from 1791 to 1800. At the time, there were six justices, and the Court had not yet taken it upon itself to judge a law's Constitutionality. As a result, the Supreme Court had little work to do.
---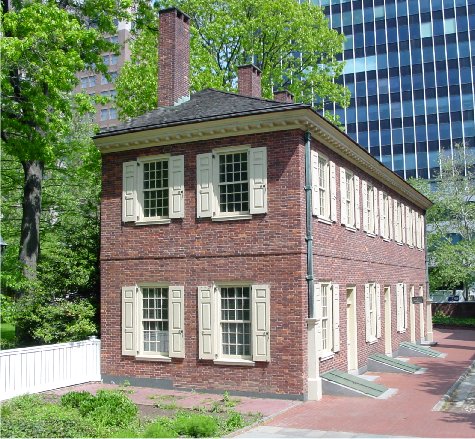 War Department Office
This is a reconstruction of Henry Knox's office as Secretary of War, originally built in 1791 as both Knox's office and for the use of the Carpenter's Company who built it. Knowing that standing armies in Europe had been used to repress representative bodies, the founders were wary of creating a large army, so there was little to administrate. With the exception of a period of friction with France, the army was mostly a small group of men at West Point, so a small office, made even more so by the Secretary's enormous girth, was all that was necessary.
---