York, Pennsylvania
With the British army advancing on Philadelphia, the Continental Congress fled west to York, making it the new nation's capital, at least temporarily. A number of important developments occurred when Congress was held in York. Faced with an army falling apart at Valley Forge, Congress was eventually prevailed upon to reform its supply system and was convinced to retain Washington as commander in chief. The Articles of Confederation were adopted, and an alliance with France was ratified.
---

In modern downtown York is the reconstructed courthouse, seen on the left of the picture, and the Golden Plough Tavern and Gates House on the right of the picture. Congressmen frequented the tavern, and due to the proximity to the house Horatio Gates stayed at, was undoubtedly the scene to scheming against General Washington, the so-called Conway Cabal.
---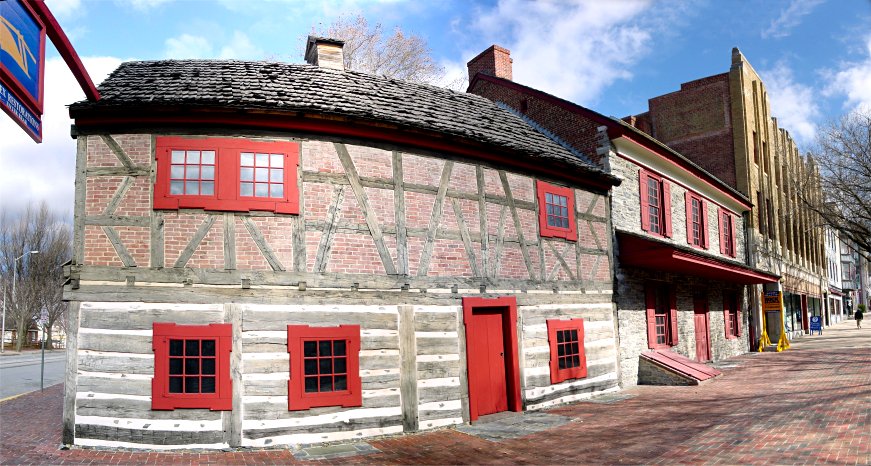 Golden Plough Tavern and Gates House
The Tavern is a rare example of timber and brick construction.
---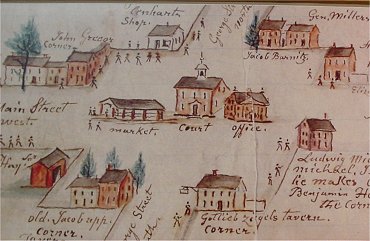 Historic Location of Courthouse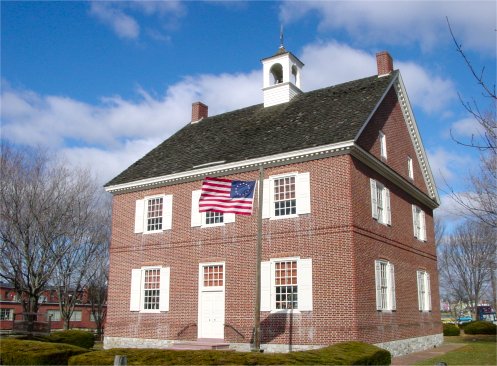 Reconstructed County Courthouse
---
Golden Swan
Lafayette stayed here in 1825.
---
Back to Revolutionary War Virtual Battlefield Tours